Lei of Stars 2020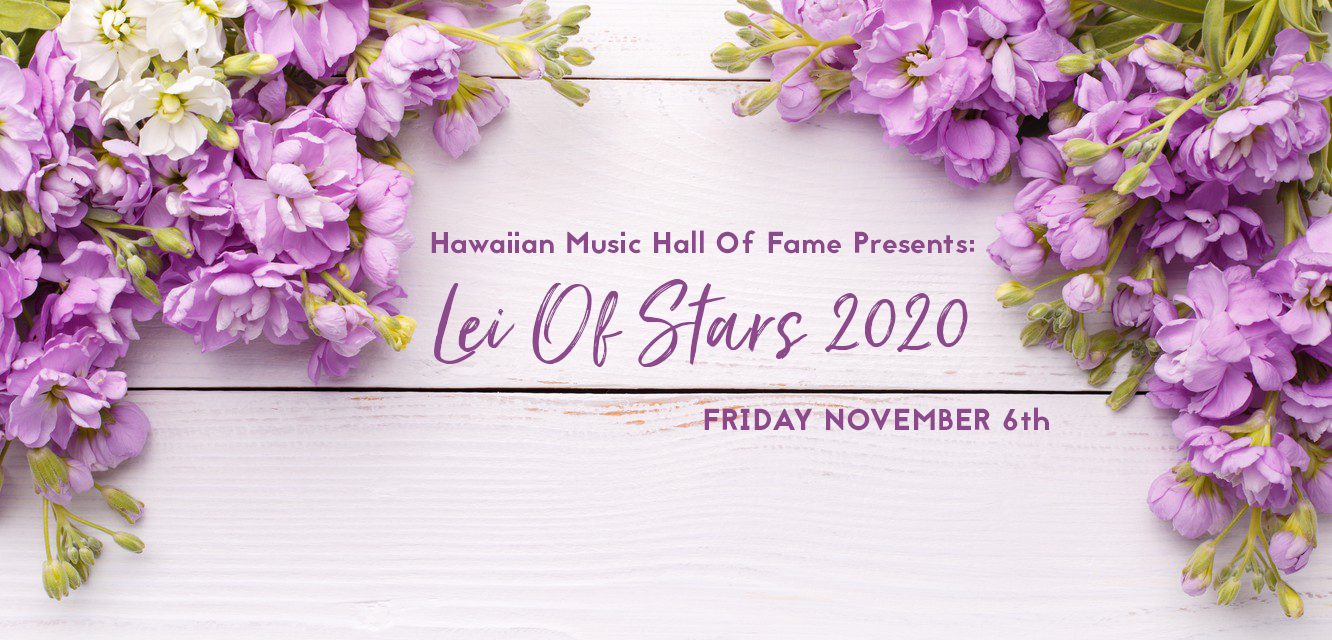 UPDATE:
ALOHA
Lei of Stars 2020 has been canceled due to challenges presented by the COVID-19 pandemic and the closing of The Halekulani until the summer of 2021.
We hope to be able to celebrate these talented honorees in 2021.
Thank You for your understanding and support.
Please be safe and healthy.
Mahalo Nui Loa.
HONORING
2019 Hawaiian Music Hall Of Fame Inductees:
Pua Ha'aheo And Kau'i Zuttermeister
David "Feet" Rogers
Martha Hohu And Leila Hohu Kiaha
Harry B. Soria Jr.
Hawaiian Room Performers From The Lexington Hotel, NYC
Doors Open At 5pm / Dinner Served At 6pm
Induction Ceremony At 7pm